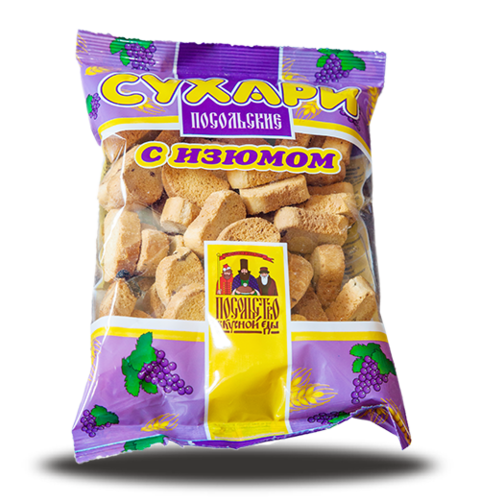 GOST R 54645-2011
temperature no higher than 25 º c, relative humidity 65-75%
The date of manufacture and packaging is indicated on the weld seam of the package.
wheat flour, water, sugar, dried grapes, margarine, emulsifier-E471, acidity regulator-citric acid, pressed bakery yeast, salt, egg powder.
The product may contain traces of peanuts, sesame, eggs, mustard.
calorie / energy value - 430 kcal/1780 kJ. .
Bar code on box: 4607041230647
Bar code on pack: 14607041230644