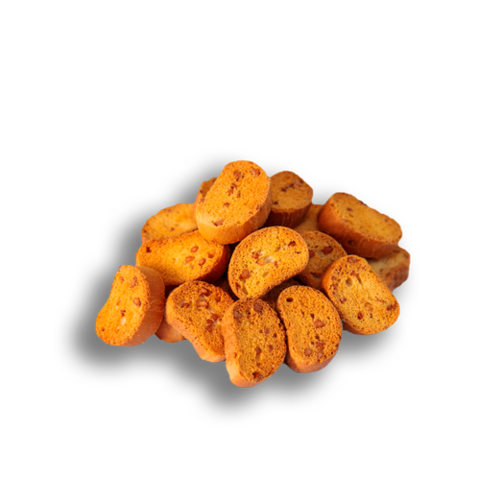 GOSR R 54645-2011
temperature is no higher than 25 º c, relative humidity 65-75%
The date of manufacture and packaging is shown on the box.
wheat flour, water, sugar, margarine, nuts, pressed bakery yeast, salt, egg powder.
The product may contain traces of peanuts, sesame, eggs.
calorie / energy value - 430 kcal/1780 kJ .
Bar code on pack: 4607041232870 - for 3,5 kg; 4607041230678 - for 6 kg.